Austria: four people seriously hurt in Vienna knife attacks
Comments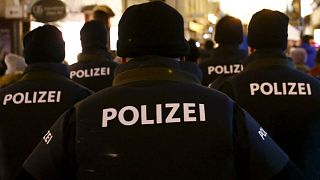 Four people are fighting for their lives after two knife attacks in the Austrian capital Vienna.
In a statement on Twitter, police said the attack happened at around 7.45pm Wednesday evening on Praterstrasse in central Vienna, when a man and woman and their 17-year-old daughter were assaulted.
Half an hour later, another person was attacked at the nearby Praterstern transport hub.
All four victims were critically injured.
"I'm convinced he is psychotic. He could have stabbed me as well had I been there by chance. He had lost all control," said eyewitness Silvia Franke.
A man from Afghanistan has been arrested in connection with the second attack but police say they don't know of any motive.
"Whether there is a connection with the bodily injury in the area of #Praterstrasse is the subject of the investigation," they said in a statement.
Earlier, police spokesman Patrick Maierhofer told The Associated Press that the three victims from the Praterstrasse stabbing — a couple and their adult daughter — had suffered "heavy to life-threatening injuries" and were being treated in hospital.