Brazil's biggest newspaper stops publishing on Facebook after News Feed change
Comments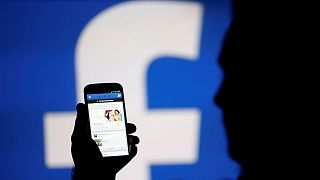 Brazil's biggest national newspaper, Folha de S.Paulo, has stopped publishing content on their Facebook page because it believes the social media platform does not "value professional journalism".
The newspaper will keep its Facebook page open but it will stop updating it with new articles, it announced on Thursday.
The decision came after internal discussions on how to increase the newspaper's reach to audiences.
Folha says Facebook's algorithm privileges content akin to personal interests and not "professional journalism".
"That's why 'fake news' is propagated on Facebook," said the newspaper about the decision.
Folha — founded in 1921 by the media group Grupo Folha — has the biggest digital subscription of any Brazilian daily, according to the Associacao Nacional de Jornais (National Association of Newspapers).
The Sao Paulo-based newspaper also has the biggest following on Facebook out of the most-read newspapers in Brazil with more than 5,700 million followers. O Globo, Brazil's second major newspaper, has over 5.5 million followers and Estadao has around 3.6 million.
But Folha does not believe Facebook is helping it increase its audience. The newspaper said the social media company still has work to do when it comes to separating "professional journalism" from disinformation.
Additionally, Facebook's decision to reduce publisher content from News Feeds is only detrimental to the newspaper, the article said.
Folha's statement also refers to Facebook's recent change to its News Feed, which will decrease the amount of social posts seen from media organisations. Facebook had said the company will prioritise posts by friends, family and "local news sources" in their News Feed.
The company defined local news sources as news pages in a person's close geographic area or a story shared by a person's Facebook friends.
Folha also said its internal data showed audience reach on Facebook had already started to tumble "significantly" before the announcement. But it did not specify by exactly how much audience reach and engagement had fallen by.
This is not the first time the Brazilian newspaper has accused Facebook of not increasing its reach to "professional journalism". Last month, Folha published an article entitled "Fake news wins space in Facebook while professional journalism loses".
Sergio Davila, Folha's editor-in-chief told Euronews in an exclusive interview that the paper is not afraid of losing readers as a result of their decision. 
"One of the biggest audience generators for us is Folha's website, which proves the brand's strength with readers."
Davila added that if the paper's journalists or readers wanted to share Folha's articles on Facebook they could so on their own accounts. 
The editor-in-chief told Euronews he hoped Folha's decision would encourage other "professional journalism" outlets to stop updating their own Facebook pages so "serious journalism could gain more strength [in social media]". 
But Davila does not reject the possibility of one day start publishing Folha content on Facebook again: "It all depends if Facebook changes its policies concerning "professional journalism," then Folha will reconsider its decision."
Facebook has not replied a request for comment.
Reaction to Folha's decision on Facebook
The announcement was heavily criticised and even mocked by Facebook users on the newspaper's Facebook page.
Under the article post, some people question whether the move would help raise Folha's audience reach or if the decision even mattered. Others mocked the newspaper's decision, saying it was a ploy to avoid criticism of their content.