Economic forecast strong for Europe
Comments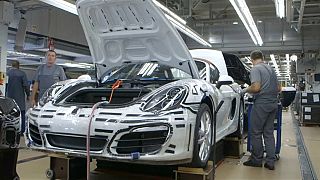 Eurozone economic growth is likely to slow slightly this year and next, from its fastest expansion in a decade last year. That's according to the European economic and financial affairs commissioner Pierre Moscovici, although he added that inflation may pick up marginally.
"The forecast for 2018 is thus revised upwards to 2.3 percent in both euro area and the EU (European Union) and you notice that there is no difference or no gap between the eurozone and the rest of the EU".
"The downside risks are mainly on the external side. They include the possible impact of U.S. policies, the unknown impact of Brexit, political uncertainty and geopolitical tensions."
He also said that the pace of economic growth in the United Kingdom is expected to continue declining from 1.8 percent last year to 1.4 in 2018 and 1.1 percent in 2019.