Banks in Britain and US ban use of credit cards to buy Bitcoin
Comments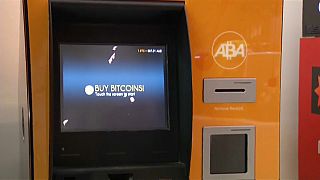 Banks in Britain and the United States have banned the use of credit cards to buy Bitcoin and other crypto currencies.
The move is aimed at protecting customers from running up huge debts from buying virtual currencies on credit, if their values were to plummet.
Britain's biggest lender, Lloyds Banking Group, along with Bank of Scotland, Halifax and MBNA are following the lead of U.S. banking giants JP Morgan Chase & Co and Citigroup.
Concerns have arisen among credit card providers because their customers have increasingly been using credit cards to fund accounts on online exchanges, which are then used to purchase the digital currencies.
The value of Bitcoin, the biggest and best-known crypto currency, has fallen dramatically since a peak of $19,187 on December 16 on the Luxembourg-based Bitstamp exchange.
But the biggest and best-known crypto currency has since fallen dramatically and on Monday was down by 6 percent to $7700 at 1100 GMT on Bitstamp, extending losses from Friday amid worries of a global regulatory clampdown.
However, the crypto-currency is still ahead of the $1,000 it was trading at this time last year.
Police have also warned that digital currencies remain popular among criminals as they can use them to evade traditional money laundering checks and other regulations.
British Prime Minister Theresa May recently said that action against digital currencies may be required "precisely because of the way they are used, particularly by criminals".