Ex anti-drug chief accused of trafficking
Comments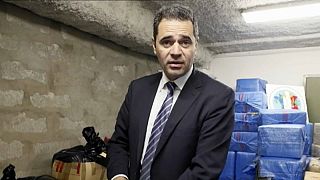 Once head of France's anti-drugs squad, Francois Thierry now stands accused of belonging to the ranks of those he used to work against.
Thierry has reportedly been charged as an accomplice to drug smuggling as part of an organised gang.
An investigation has also been launched into the agency Thierry used to lead, following the 2015 seizure of seven tonnes of cannabis smuggled to Paris from Morocco.
Police were initially praised for the bust but it later emerged that it was part of a sting operation aimed at infiltrating a smuggler network. A notorious drug trafficker was working with authorities as an informer.
Investigators accuse Thierry of keeping his superiors in the dark about parts of the operation and the role played by the trafficker.
Thierry denies the allegations. His lawyer has accused prosecutors of "incredible hypocrisy".