TPP free trade pact to go ahead with or without US
Comments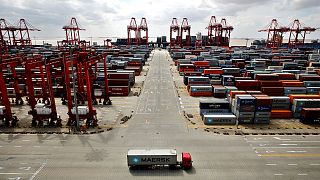 Trade ministers from the Pacific rim have pledged to move forward with the TPP free trade pact, with or without the US.
Following a meeting in Hanoi, Vietnam, the eleven countries still committed to the Trans Pacific Partnership said they had agreed a
November deadline for presenting an assessment of options to start the ball rolling.
President Donald Trump pulled the US out of the deal days after taking office.
Over the weekend, the country's Special Representative for Trade, Robert Lightizer, confirmed that the United States would not be returning to the partnership.