'Wanted and dangerous' - Still no sign of Salah Abdeslam after Paris attacks
Comments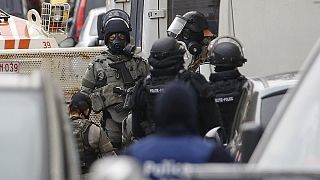 All roads lead to Belgium, it seems, for police probing the Paris attacks.
But while two suspects in the country have now been charged with involvement in terrorism, the man some have dubbed 'Public Enemy Number One' for his suspected role in the slaughter remains horribly elusive.
The latest police raid in the Molenbeek district of Brussels, dubbed a hotbed of radical Islam, was aimed at snaring Salah Abdeslam, 26.
But the Frenchman, based in Belgium, for whom an international arrest warrant has been issued, was nowhere to be found.
His brother Mohamad, detained at the weekend, is one of five suspects to have been released without charge by Belgian police.
Speaking to reporters, he said the family doesn't know where his brother is.
"We don't know whether, given the current tensions, he will dare to hand himself in or not," he said.
Mohamad Abdeslam also denied any knowledge of the activities of his other brother Ibrahim, identified with four others as among the seven assailants who died in Friday's suicide attacks on bars, restaurants, a concert hall and a football stadium, killing 129 people.
Belgium is the EU state which has, per capita, contributed most foreign fighters to the civil war in Syria, and has figured in several Islamist attacks and plots in Europe in the past year.
How Belgium became a home to many recent terror plots. https://t.co/LnLKtWIXPNpic.twitter.com/L35604GNQJ

— New York Times World (@nytimesworld) November 16, 2015
Our correspondent in Brussels, Sandor Zsiros, said: "Security experts warn that Belgium might be one of the weakest points in the EU's fight against terrorism. And therefore we might expect similar raids in the near future here."