China's one-child policy 'to be scrapped'
Comments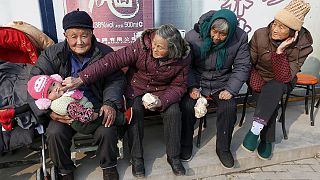 China is to do away with its controversial one-child policy, according to state-run news agency Xinhua.
The ruling Communist Party (CPC) reportedly announced the decision to allow two children per couple at the end of a four-day summit to finalise its next five-year plan.
Introduced in 1979, the policy in the world's most-populous country limited most couples to only a single offspring.
Authorities argued the subsequent economic boom was a result of the law. However, a rapidly ageing population, shrinking workforce and gender imbalances now suggest otherwise.
Limited exceptions to the policy were introduced in 2013, but China continued to suffer economically, with experts predicting it could be the first country ever to grow old before it becomes rich.