New coin issued to mark Queen's record reign
Comments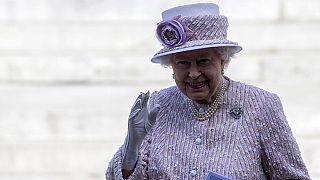 Britain's Royal Mint has unveiled a new 20 pound silver coin to commemorate a landmark event.
On September 9 Queen Elizabeth is set to become the country's longest reigning monarch in British history.
On that date she will have ruled for 63 years and 216 days surpassing her great-great-grandmother, Queen Victoria more than a century ago.
The mint has updated Queen Elizabeth's image over the years, from a young woman on coins issued after the coronation in 1952, to the elder stateswoman of today.
What's unique about the special commemorative coin is that it features all five images.
The Royal Mint, based just outside Cardiff (Wales) , is expecting bumper sales of the coin.
Queen Elizabeth II: how Britain has changed during her record reign