For many children, walking to and from school is not such a simple task.
In areas ravaged by conflict or disasters – both man-made and natural – the road is long and full of obstacles.
Reuters photographers have captured some of these hard but essential journeys.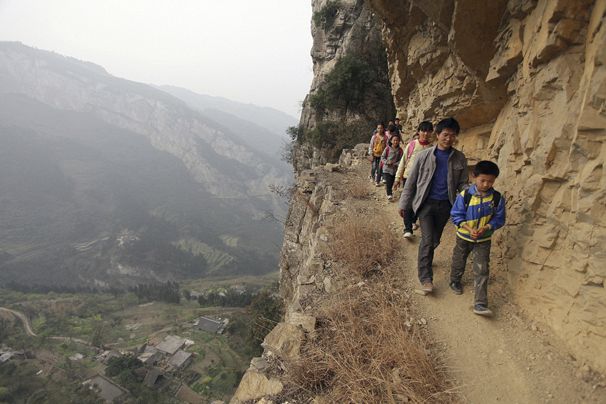 Xu Liangfan, 37, escorts students on a cliff path as they make their way to Banpo Primary School in Shengji county, Bijie city in Guizhou province, China. Located halfway up a mountain, the school has 68 students of whom about 20 live in the nearby Gengguan village. Students from Gengguan have to edge their way along the narrow cliff path, the only available route, to go to class every day. Picture taken March 12, 2013.