Breaking the silence for students with hearing difficulties
Comments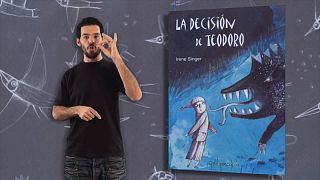 How can students who are deaf or have hearing issues learn? What inclusive and innovative teaching methods can improve their learning experiences?
These are questions addressed in three reports from different countries across the world in this edition of Learning World.
Argentina – videobooks for the deaf
The first comes from Argentina where more than 80 percent of deaf people are still functionally illiterate. One unique project, started by a civil association called Canales, is using video books is promoting reading among deaf children in the country.
The Osvaldo Magnasco School uses these video books in the classroom and organises courses for parents and workshops with hearing children to encourage learning and integration.
United States – bridging the gap between deaf and hearing people
David Gunness is a student teacher in New Jersey and the subject of our second report. He is helping to bridge the gap between people who can hear and those who are deaf or hard of hearing.
He explained to euronews how, as a deaf person he works with students who can hear, and how he is helping his students to understand the world which deaf people inhabit and their community.
Switzerland – feel the music
In our final report we see and hear how music can play a key part in educating children with hearing difficulties.
The Mahler Chamber Orchestra in Germany is involved in a project called Feel the Music. The musicians work with pupils and let them sit in the orchestra while it is performing so sensing the vibrations of a host of musical instruments.
Watch the subtitled video below