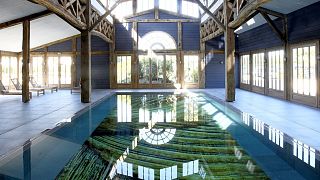 Her hotel recently gained the 'Palace' label, a distinction only 23 other places in France have managed to obtain. Alice Tourbier is the owner of Les Sources de Caudalie,
nestled in the vineyard of Chateau Smith Haut Lafitte in Martillac, near Bordeaux. She walks Living it behind the scenes of the property.
"I think we managed to create a real unity and distinctive travel experience around the grape by building bridges between the vineyard, our restaurant called Grand'Vigne and the spa where we use Caudalie products, the brand of organic skincare founded by my sister Mathilde Thomas", explains Tourbier.
The property possesses its own tiny source of thermal water located 540 metres above the ground, not far from the spa. The team uses this natural resource daily in combination with creams and scrubs rich in polyphenols, a well-known anti-ageing agent found in grape seeds. Additionally, grape water, a by-product of red wine making, is used to refresh the skin. The result is the world's first vinotherapy destination, celebrating its 18th birthday this year.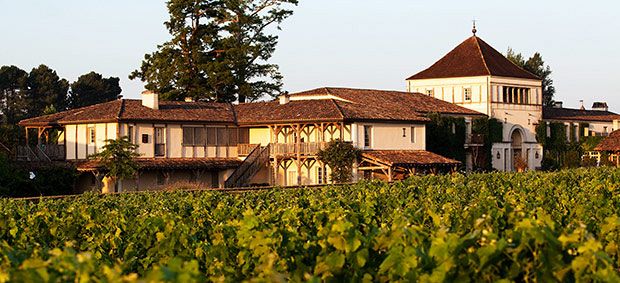 "Before us, the region wasn't a destination seen as luxury and there were very few tourists. We are pioneers. In the beginning, we recruited personalities more than professionals. We taught our original team almost everything from scratch. Today, 125 people work at Les Sources de Caudalie and each and every one of them are aware of the diverse activities taking place on the property," she recalls.
The Château Smith Haut Lafitte dates back to the 14th century. But its traditions are living: coopers making wine barrels using centuries-old techniques while a blacksmith equips draft horses to labour in the production of white wines. A few years ago, the team made a breakthrough in the wine industry introducing an innovative eco-friendly cellar called 'le chai furtif' including a system to capture and transform CO2 emissions into baking soda.
"It is a living place, a circular ecosystem we are very proud of", says Tourbier. "For example, my favourite place is our organic vegetable garden. There are also fifteen hens producing eggs that you will then find on the restaurant menu, our bees, and our last addition, a handful of dwarf goats to protect the hens from foxes which are real-life fluffy, cuddly toys," she explains.
The symbiosis between the cuisine, the wellness, the travel experience and the seclusion of Les Sources makes it an ideal place for artists to come and recharge. Some are invited by Alice Tourbier to display their work and art is deeply rooted in the soul of the place.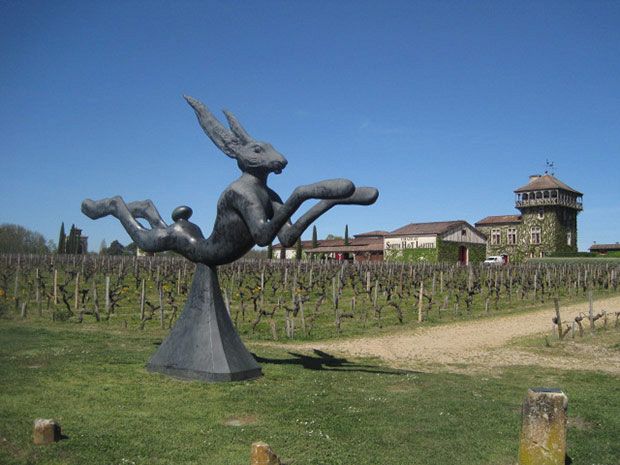 The 'Hospitality Hare' by Welsh sculptor Barry Flanagan (1941 – 2009) jumping above the vines watches over the property: "It was here before we opened the hotel, like a sign", Tourbier says. She recalls the artist coming over to see his piece one last time before passing away a few years ago. "There are only three other hare like this in the world. We are very lucky to have it on show at Les Sources de Caudalie".
Over time, Les Sources de Caudalie has managed to become a 360-degree luxury experience, offering its high-end clientele an insight into the Bordeaux region's typical architecture, gastronomy and wines, whilst retaining the atmosphere of a welcoming countryside inn, in line with its owner's authentic and down to earth state of mind.