Euronews Travel launches weekly newsletter and YouTube documentary series, meeting audience demands for travel-related content
7 April 2021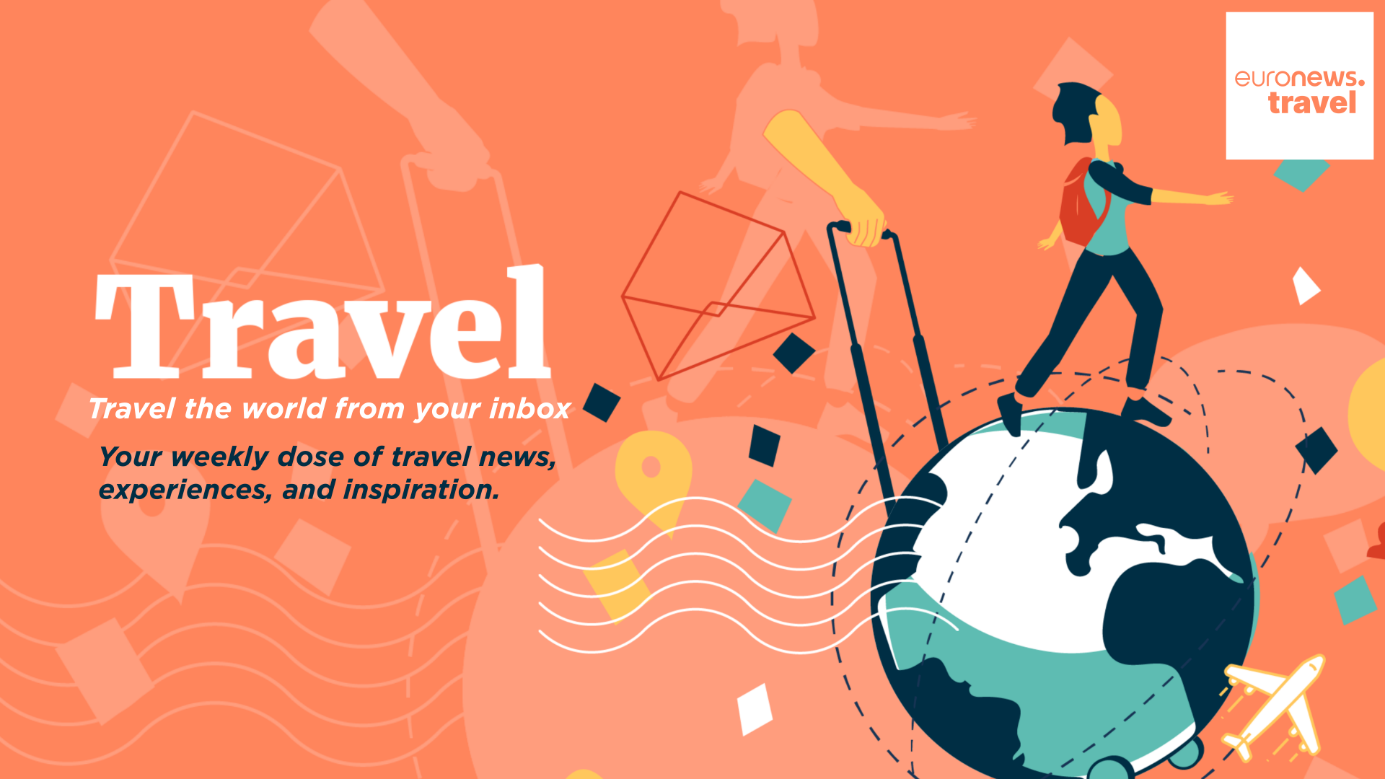 Lyon, France – 8th April 2021 – Euronews Travel will launch on 8th April a weekly newsletter and a new YouTube series, as despite restrictions linked to the pandemic, audiences are showing a marked interest in content linked to tourism and travel. 
The newsletter, which will be sent out every Thursday, will bring subscribers a selection of the best Euronews Travel articles, videos and social-first content. The new series launching on Euronews Travel's new YouTube channel entitled "Rerouted: The Balkans", will see travel vlogger Eva zu Beck – who has an audience of 2M people across her social media channels – embark on a trip around the Balkans region to discover a wide range of cultures, customs and inspiring lifestyles.
"Rerouted: The Balkans" comprises of 10 episodes of 5-8 minutes. Eva tells audiences stories they have never heard and shows them places they would not necessarily consider going to on holiday. At the heart of the inspiring series are three core principles: championing the unusual, celebrating the unknown and discovering lesser travelled countries or regions. 
Eva's travels take her off the beaten track in Serbia, Bulgaria, Romania, North Macedonia, and Albania. The first episode filmed in Bulgaria, featuring an intriguing masked festival, will be available on Euronews Travel's YouTube channel from 8th April; a new episode will be posted every week until mid-June. 
Euronews Travel is a new digital destination by Euronews, Europe's leading international news channel. It speaks to those who are hungry for unique experiences and memories, but not at the cost of the planet and local communities.
Euronews Travel soft launched on social media last summer and has already gained 170K followers across Instagram, Facebook and Twitter. A Euronews Travel vertical was created at the end of 2020, and initial audience figures reveal its popularity: the most read article on euronews.com in March was a Euronews Travel piece, while another also made the top 10. The vertical increased its number of unique monthly visitors by 180% in March compared to February.
Despite continuing travel restrictions, the pandemic has evidently not reduced audiences' desire for travel, quite the opposite. It has even allowed for consumer habits to shift and for new travel and tourism trends to emerge, as a recent report by Euronews evidenced.
The launch of Euronews Travel is part of Euronews' strategy to develop its digital offer. With almost 19M followers/ subscribers on all its social media platforms and an average of 20M+ unique monthly visitors on its website & app, Euronews already has a strong digital audience. Euronews will continue to develop digital formats, in an effort to attract new audiences. Following the success of both Euronews Living, a vertical dedicated to eco news and green views, and Euronews Travel, Euronews will soon be launching verticals dedicated to business tech, culture and inspiring positive stories. 
Unapologetically impartial, Euronews is a trusted brand that has been delivering quality news for almost three decades, welcoming all views and all voices so that audiences can be empowered to form their own opinion.
Sign up to Euronews Travel's new weekly newsletter
here
Euronews is a leading international news channel and one of the best known and most trusted news brands operating across Europe. Worldwide, Euronews is broadcast in 160 countries and distributed in almost 400 million homes – including 67% of homes in the European Union + UK. Every month, Euronews reaches over 140 million people, both on TV and digital platforms, according to the Global Web Index (2020).
Other Releases
Read about the latest corporate announcements of the Euronews group
Media contact
If you are a journalist or a media officer, please get in touch with the Euronews press office.