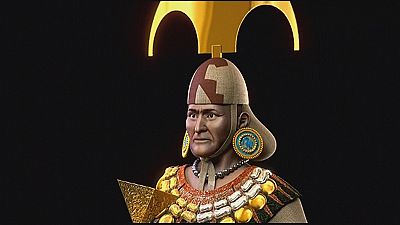 The face of Peru's Lord of Sipan has finally been unmasked some 1,900 years after his death, all thanks to technology, which has built a 3D reconstruction of the ancient warrior's face.
His tomb was discovered untouched in 1987 and has provided archaeologists with new insights into Mochican society.
This is the Lord of Sipán, thanks to 3D printing we now know what he might have looked like.#3dprinting#Perupic.twitter.com/J9MWb4KhhJ

— Treatstock (@Treatstock) September 25, 2016
Walter Alva is a leading archaeologist:
"This brings us closer and connects us especially to the current indigenous population. We see that the face of the Lord of Sipan is very similar to the Moches of Lambayeque who still survive to this day. The faces of the fishermen, the farmers of the region are direct descendants of this creative race."
The Face Of Lord Of #Sipán, The #Moche Ruler Of #Peru's Lambayeque Valley, Is #Digitally#Reconstructedhttps://t.co/PqMandLFXmpic.twitter.com/QxpjlJkGzx

— Realm of History (@RealmofHistory) September 24, 2016
The team of investigators who worked on the project included odontologists and forensic experts, replicating the ancient face of the warrior down to the smallest details.
3D designer and researcher in computer graphics Cicero Moraes was responsible for scanning and re-assembly of the skull, and the digital reconstruction of the face.
Paulo Dias is a forensic ondontologist:
"The condition of the skull has been well preserved. It has been preserved with its deformation, which has been caused over time. The process of disassembling the different pieces so that they remain anatomically compatible took us a great amount of time. After that was the technical application of forensics processes."
The Lord of Sipan has been carbon dated back to 290 CE.
The Moche culture is believed to be the predecessor to Peru's mighty Inca civilisation.