Russia targets EU in information war
Comments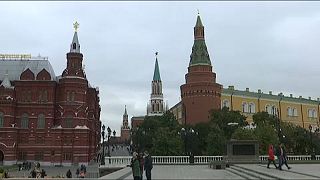 The Iron Curtain has been lifted but the Cold War carries on, with social media and internet platforms now weaponized in its service.
Russian president Vladimir Putin seems bent on exploiting the weaknesses in the political and media landscapes of European democracies.
Putin denies it but the trail of Russian hackers says otherwise and so does the flood of Russian money toward extremist and populist parties.
"The way Russia is influencing, it's first of all by contacting these far-right or sometime far-left politicians and make contacts with them," says Aleksander Baunov, a Senior Fellow at the Carnegie Moscow Center. "Sometimes it's about financing some marginal groups, but we see that the rise of left and right especially right in Northern Europe started before Russia started its attempts".
The pivotal event in this new information war came in 2014. After the West meddled in Ukraine, Russia invaded Crimea. Ensuing sanctions have hammered the Russian economy and ostracized Putin. Now he wants to weaken the Western institutions that are keeping him down.
Brexit, Catalonia, anti-European right-wing and left-wing parties, Russia is accused of supporting them all to sow dissent across the EU.
Now Italy is in its sights – with a general election coming up on March 4.
A wave of populist parties such as the Five Star Movement make it fertile ground for Kremlin active measures. Italy's Ministry of Education has launched a programme to train students to spot fake news but for this year, it might be too late.