How posted workers became a byword for social dumping
Comments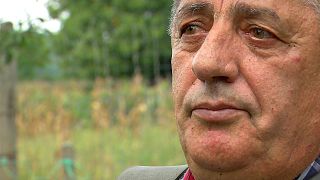 Posted workers is a framework by which workers are sent by their employers to carry out a service in another EU country on a temporary basis, typically in the construction or transport sectors. The key word here is temporary.
Of late, though, it is often seen as a byword for social dumping in the 28 nation bloc.
In many cases, workers are scammed by unscrupulous intermediaries and gangs.
France and Germany are leading the push for an agreement on a review of the directive ruling this type of work.
But the European Union is divided along the lines of those countries that send posted workers and those that receive them.
Nevertheless, many consider it urgent to find a compromise, especially at the next meeting of European labour ministers scheduled for 23 October.
Hans von der Brelie met with workers formerly posted in Western Europe. They recount stories of fraud and abuse.
France, which takes in almost 180,000 posted workers, is Europe's third largest recipient.
Valerie Gauriat spoke to Bulgarian workers. Many said they were much better off once they stopped working as posted workers and were directly contracted out by their French employer.
Finally, we speak to top trade unionist, Luca Visentini, who's pushing for a revision of the posted worker legal framework.