'No company can have selective benefits' - Brussels takes bite out of Apple
Comments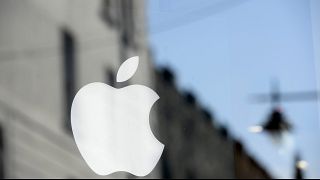 The European Commission (EC) has ordered US tech giant to pay a record tax penalty of 13 billion euros to the Irish government.
Following a three-year investigation, the EC has ruled that for years Ireland enabled Apple to pay a tiny percentage of the tax that it should have.
EC Commissioner for Competition Margrethe Vestager told Euronews: "We see these 13 billion euros as unpaid taxes that, due to Irish tax rulings, allowed Apple to put a lot of their profits in a head office that only existed on paper, a head office that was not to be taxed due to Irish legislation.
"That is a very selective benefit to a company and that is not allowed in the EU".
The standard rate of Irish corporate tax is 12.5 percent. The EC probe has found that Apple effectively paid one percent tax on its European profits in 2003 and about 0.005 percent in 2014.
#Ireland gave illegal tax benefits to #Apple worth up to €13 billion: https://t.co/FppCWW52z4pic.twitter.com/jkFqh35CO1

— European Commission (@EU_Commission) August 30, 2016
Irish finance minister Michael Noonan said in a statement that he "profoundly disagrees" with the ruling and wants cabinet approval to appeal it.
The US Treasury Department also criticised the Commission, with a spokesman saying the EC's actions could threaten "the important spirit of economic partnership between the US and the EU."
Ahead of the ruling, the US Treasury had accused the EC of singling out US companies and of setting unfair precedents through the nature and retroactive nature of the probe.
But Vestager disputed this criticism, telling Euronews: "Retroactivity would imply that we have changed rules. No rules have changed. This is a question of unpaid taxes and that is a completely different thing.
"And I think it is important for us to do what we are obliged to do, to make sure that we have fair competition in Europe and that no individual company can have selective benefits."