France urges crackdown on terror finance
Comments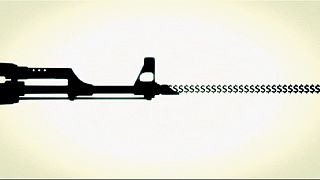 France on Tuesday urged other EU countries to speed up their efforts in cutting funds to militant groups.
The call came at a meeting of finance ministers in Brussels nearly a month after the Paris attacks.
French Finance Minister Michel Sabin unveiled a discussion paper at the talks that focused on asset freezes and better security checks on financial transactions.
"I am thinking in particular of movable assets, apartments, real estate, cars or even to social benefits, since there may be social benefits that are paid to individuals in specific countries in Europe and that will directly fund the terrorist activities of these individuals," he told reporters.
As well as freezing assets, France also wants to better track financial transfers and tougher checks on bank cards.
But experts say the EU needs to tackle the macro financing of terror as a priority.
Going after those lower down the chain of command won't work.
"I fear we are losing too much time, lots of energy and a lot of money to fight something you cannot fight and it is not only about terrorism. This is true for selling drugs, it's true for of prostitution and all branches of organised crime: we never managed to shut them down financially," said Claude Moniquet, a Brussels-based security analyst.
Intelligence agencies and experts, including Moniquet, estimate that barrels of oil sold by ISIL has generated up to 800 million dollars (735 million euros) so far.
"There is a way to hit people who are consumers, buyers and those who knowingly purchasing oil sold by Daech," he said, referring to ISIL by its Arabic acronym.
The European Commission will now need to assess which suggested changes will require new legislative proposals.