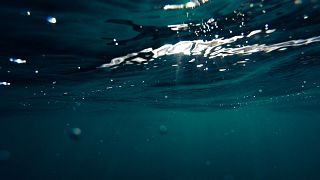 Copyright

Photo by Cristian Palmer on Unsplash
From streetwear to jewellery, shoes, bags and accessories, everything was promoting sustainable fashion at the first 'Neonyt' trade fair, an event having been incorporated into the Mercedes Benz Fashion Week in Berlin.
Claiming to be the world's biggest exhibition for sustainable fashion, the fair aimed to popularize innovative eco-friendly creations and designs as well as supporting new collaborations and innovations. 
The name 'Neonyt' is derived from the Ancient Greek word "neo" (new and revolutionary) and the Scandinavian word "nytt" (new), all together meant to send the message "The renewed new", says the website.
This year the fair focused on water and ocean pollution.
Among the 140 brands having exhibited their latest collections at the fair, there were companies sourcing ocean waste such as fishing nets and discarded plastic directly from fishermen, others proved that even coffee or milk can make a good material to use for producing fashionable footwear.
Click on the video above to learn more about two selected exhibitors.