A selection of place to eat, shop and see in Jerusalem, Israel.
Until recently, young Israelis turned their noses up at Jerusalem, a place of fervent believers, continued religious tensions and observant shopkeepers who lived by the Torah and Koran. But no city – not even the Holiest of all – shall live on religion alone, and is eventually bound to give in to the lucrative pull of hip bars, restaurants and coffee shops. Jerusalem is no exception.
Downtown Jerusalem, with its polished paved avenues, is home to several thoroughly contemporary hotspots. The area around Mahane Yehuda market gives you the best snapshot of Jerusalemite society equal, for it's in equal parts a trendy hub for young people and a working class Middle Eastern area.
Behind the market is Machneyuda, a venue serving heavenly concoctions: dishes change, but staples as fattoush salad traditional desserts are consistently wonderful and everyone thinks so, so definitely book ahead.
A short walk away is Menza, equally as delectable, particularly for breakfast. On the other side of town, by Damascus Gate, is Azzhara. The restaurant magically aces the notoriously difficult pizza and local food combination – both Italian and Middle Eastern cuisines are wonderful: the pizza is thin and crispy and the wine selection spans the globe.
Neither in Paris nor a casino, the nevertheless lovely Casino de Paris is a cluster of tables in a corner of the old market, and a trove of beers – you can do your bit to solve the conflict by having a Taybeh (Palestinian lager) first and a Gold Star (dark Israeli lager) after.
Notre Dame Wine and Cheese is your best option for some of the best wine in the Holy Land – try an Italian Pinot Grigio Cordano with a local truffle mushroom brie. It's not cheap, but the view on the Jordan mountains is stunning and complimentary.
With the exception of Menza and a few other places, remember that Jerusalem will always be Jerusalem, and, as such, it shuts down almost in its entirety every Friday at dusk, only to reopen on Saturday evening. The less polished but historically overwhelming Old City is the bustling, chaotic and, at times, tense heart of Jerusalem. It is not difficult to imagine Roman centurions, crusader children or Byzantine soldiers roaming its cobbled streets.
There are too many gems to choose from in this maze, so a good option is to give up trying to navigate the alleyways and souks, instead letting yourself stumble upon the churches. The Church of the Holy Sepulchre is unmissable. But also synagogues such as the Hurva, mosques though remember the Dome of the Rock isn't open to non-Muslims and madrasas like Al-Ashrafiyya that hide behind every corner of every sand-coloured building.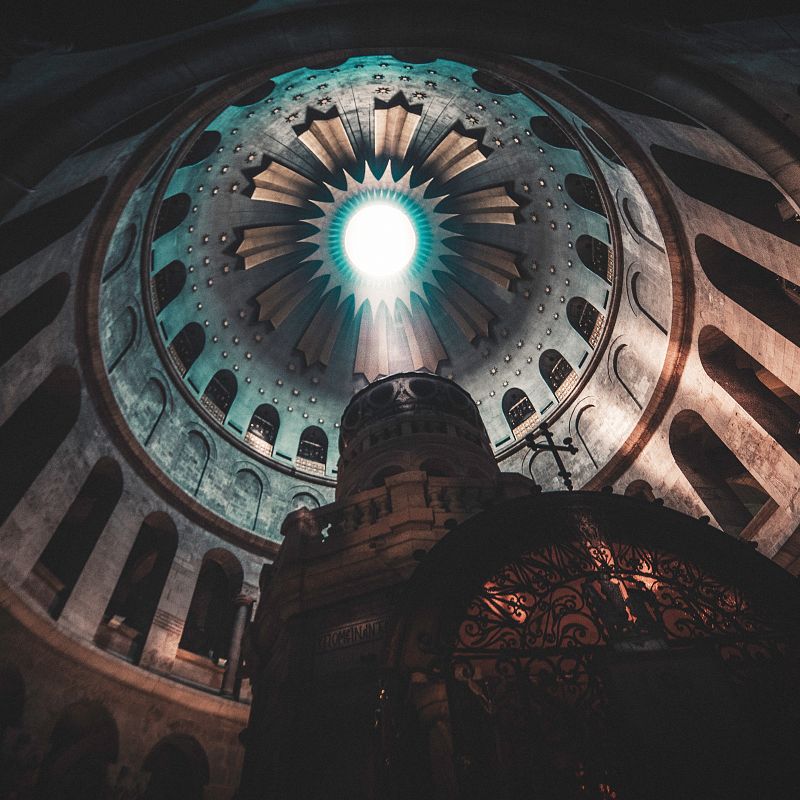 In fact, you'll need a sturdy guidebook that'll be able to sustain endless flicking and dog ears: everywhere you look is a holy site, a building dotted with bullet holes, a street whose name echoes Biblical tales. Following the Via Dolorosa, retracing cross-bearing Jesus' last steps, is a great way to get a taster of the Old City.
Start your day with a coffee on the roof of the Austrian Hospice, a 19th century pilgrims' guesthouse, and relish the idiosyncrasy of enjoying a slice of authentically Austrian apple strudel while listening to the call to prayer from minarets dotted around the Old City; it's nothing short of magical.
For symmetry, at sunset, sit on the blissful terrace of the American Colony for a drink. Whiskies and classic cocktails abound, and if the American Colony's bar was famously good for Graham Greene, it will also be good for you.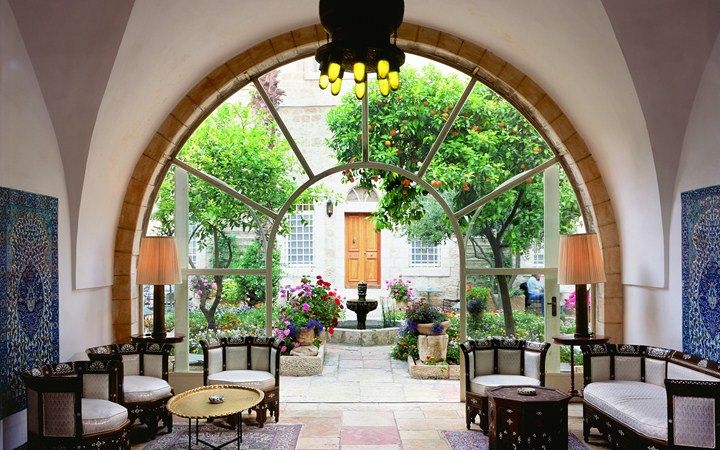 American Colony Hotel
You'll know when you've crossed from the Israeli side into the Arab side because imposing synagogues and Hasidic families queuing to approach the Western Wall are replaced by tiny Arab cafes carved into the walls of the city that serve hummus and fresh orange juice on flimsy plastic tables. It's worth spending a few potentially frustrating minutes trying to find Abu Shukri: there is a strong chance you'll never taste more perfect falafel again.
And if you want to bring home something more tangible than memories of mouth-watering shakshuka and baklava, go stock up on beautifully designed, handmade leather bags and shoes at Adi Kilav's shop. His Arab counterpart, Bilal Abu Khalaf, sells fabrics to all faiths and none, and has for decades. Sandrouni, in the Christian Quarter, has the best selection of authentic Armenian ceramics outside of Yerevan.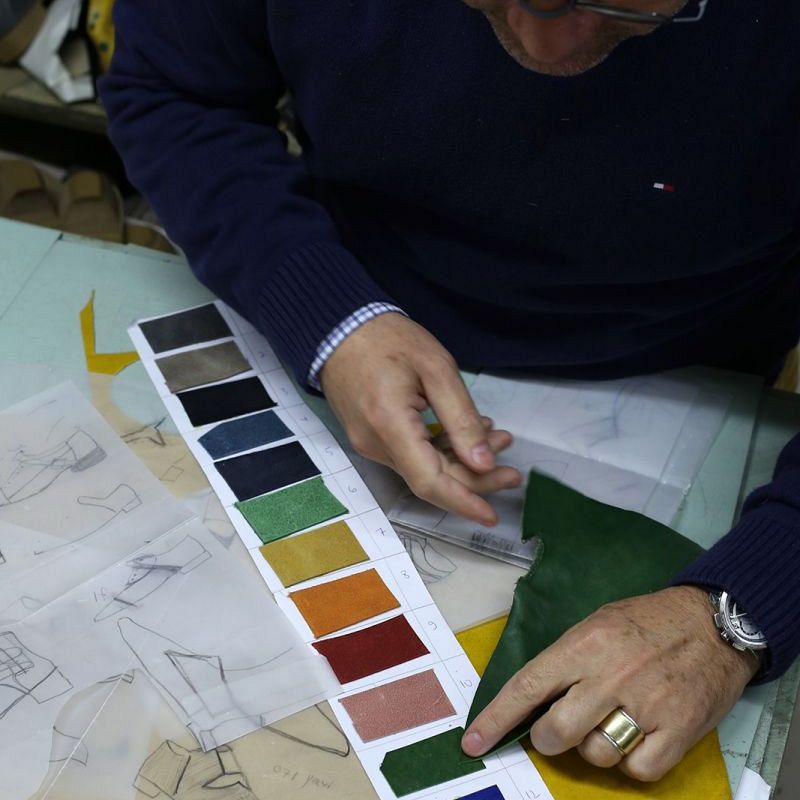 Adi Kilav Shop
With its armed soldiers patrolling the streets, occasional fringe scuffles between Israelis and Palestinians and glaring inequality, Jerusalem is not an escapist destination. History surrounds and occasionally overwhelms visitors with the weight it still bears on everyday Israeli life. But you'd be hard pressed to find a place that blends past and present with more conviction, acknowledging both and rejecting neither.
Writer: Laura Gozzi
Read more of Laura on her website and follow her @lauragzzi.