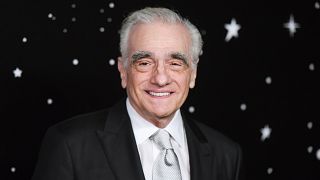 Copyright

Noam Galai FilmMagic/Getty Images file
-
By Theo Wayt with NBC News Entertainment
Martin Scorsese, the venerated director behind "Taxi Driver" and "Goodfellas," is not a fan of Marvel movies.
"I don't see them," Scorsese told Empire Magazine when asked if he watches the popular superhero films. "I tried, you know? But that's not cinema.
"Honestly, the closest I can think of them, as well made as they are, with actors doing the best they can under the circumstances, is theme parks," he continued. "It isn't the cinema of human beings trying to convey emotional, psychological experiences to another human being."
James Gunn, the director of the Marvel movie "Guardians of the Galaxy," said he was "saddened" by Scorsese's comments.
"Martin Scorsese is one of my 5 favourite living filmmakers," Gunn tweeted. "I was outraged when people picketed The Last Temptation of Christ without having seen the film. I'm saddened that he's now judging my films in the same way.
"That said, I will always love Scorsese, be grateful for his contribution to cinema, and can't wait to see The Irishman."
Scorsese's latest film, "The Irishman," featuring Robert De Niro, Al Pacino and Joe Pesci, will be released November 1.