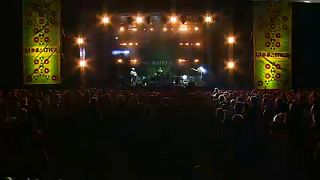 As well as enjoying music at summer festivals this year, the Globaltica World Cultures Festival in Poland aims to explore other diverse themes.
Festival goers can enjoy different music, films, workshops and debates at this year's events which run til the 29th July.
Meanwhile, the Salzburg Festival in Austria is among Europe's most prestigious festivals.
Lovers of music and drama can enjoy the world's best opera's, concerts and theatre productions.
The event runs until the end of August.
Then, you can relax at the Boom festival in Portugal, which is a celebration of alternative cultures such as paintings, sculpture, land art, music and video art.
The event ends Sunday 29th July.