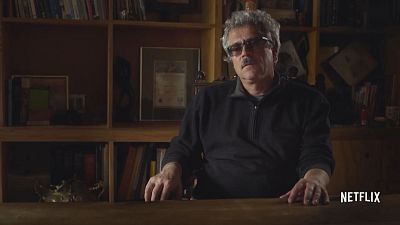 When film maker Bryan Fogel set out to make a documentary about doping in cycling, he had no idea what he was about to uncover.
An amateur bike racer, Fogel decided to undergo a doping program himself in order to find out how not to get caught.
It was only after he elicited the help of Russian scientist Doctor Grigory Rodchenkov, that the truth began to emerge.
Rodchenkov had been a director at Moscow's Anti-Doping Centre and one of the architects of Russia's state-sponsored doping program.
After providing authorities with information implicating Russian government officials and the country's Federal Security Service in the conspiracy, two of his former colleagues died suddenly under mysterious circumstances and Rodchenkov fled to America.
Icarus can be seen on Netflix from August 4.