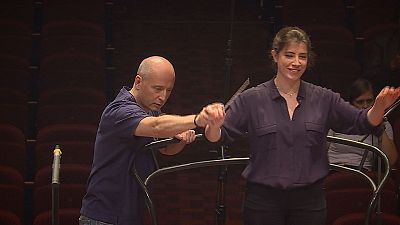 Among the most relevant features of the Pärnu Music Festival is the Järvi International Academy for Conducting, a series of master-classes offering a unique opportunity for young conductors to enjoy professional expertise from some of the greatest conductors in recent years.
Neeme Järvi founded the Academy in 2000.
Järvi, one of the most skilful conductors of the recent past; and a remarkable, charismatic artist, left his country, Estonia, in 1980, when it was still under Moscow's control.
"In the Soviet Union religion was forbidden. I performed "Credo" by Arvo Pärt, who now is the most performed and best-known contemporary composers, and it was a big scandal!" explained Järvi.
'Why?', I asked.
'Because it's a religious piece'.
'But my colleague played Bach, Mathew's Passion. Why can we play this piece?'
'Because he's a composer of the German Democratic Republic'!"