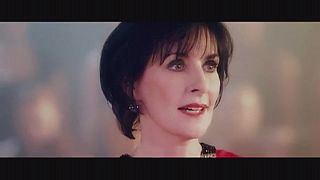 The launch of her first album in seven years went relatively unnoticed as it coincided with Adele's latest release, but the queen of Celtic music is back to the delight of fans everywhere.
Enya's eighth studio album, 'Dark Sky Island' is already a chart topper in more than a dozen countries.
The singer songwriter says it was inspired by the night skies on the Channel island of Sark: "It was I'd say about six months prior to finishing that the theme of journey started to evolve. It was the journey to the island – Sark Island – the journey with the people and space, it was a physical journey of echoes and rain, going home, an emotional journey. So this was kind of a strong theme that evolved within the album."
Enya shot to global fame in 1988 with 'Orinoco Flow', the lead single of her second album 'Watermark'. But despite her popularity – Enya has sold some 80 million albums over three decades – she still enjoys a degree of anonymity.
"It goes back again to the success of 'Orinoco Flow' when the song was released it became successful without people knowing who I was. I heard comments, people saying to me they didn't know if it was a band, a singer, they didn't know anything about it. They enjoyed the song and in that regard, as a musician, I loved the fact that the success was on the music," she says.
Enya's latest album 'Dark Sky Island' is out now. The Irish folk singer has not excluded the possibility of taking her songs on tour later this year.