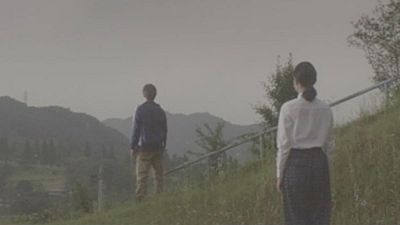 In this edition of Cinema Box, euronews' Philippe Mathieu takes a look at "Journey to the Shore," a movie about life and death, by Japanese film-maker Kiyoshi Kurosawa.
Yusuke invites Mizuki on a journey to meet people who were important to him. But in fact, Yusuke is dead, he died three years ago – and he is making a shock return to the life of his widow.
The journey takes them through rural Japan and its villages and countryside. It is a trip on the border between reality and a dream world, in the midst of spirits and ghosts.
Kiyoshi Kurosawa is known for his horror films, but this is not that kind of film. It is a love story about loss, the pain of mourning, the journey to the shore.