Daleen Hassan: "Nagoya is Japan's hub for the aerospace industry.
Daleen Hassan: "Nagoya is Japan's hub for the aerospace industry. At this international platform where the aviation sector is developed and where global connections are made, we attend 'Aeromart Nagoya' to find out what role emerging markets will have to play in the industry's next chapter?"
Two hundred and fifty companies gathered this year at Aeromart Nagoya to participate in intensive B2B meetings to develop global business beyond Japan and in line with the latest market trends.
With the rising demand for aircraft, key players in the aerospace industry are shifting to emerging countries, such as Malaysia, the Philippines and North Africa.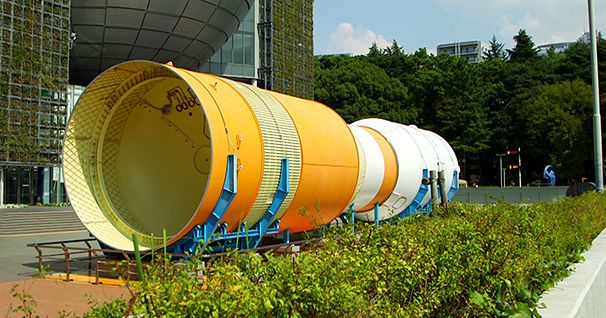 Kawasaki, a leading aircraft and engine manufacturer, believes that these countries can help drive down production costs. Yukito Ikeda, the outside production manager of Kawasaki, says: "Emerging countries are becoming a very important area for us, in order to win the price competition, with low-cost production"
"We are still short of information when it comes to North Africa mainly, so we would like to get more information in the future."
As a rising sector, Morocco touted its aviation expertise in Nagoya. In less than 20 years, the kingdom has become the aerospace hub in North Africa, a favorite destination for European manufacturing companies who want a head start in today's competitive marketplace.
Daher, a French firm, has been in Morocco since 2001, and will soon open a third site to produce composites.
Jean-Claude, the Vice-President of sales at Daher, says: "We have a new investment in composites that was set up in Tangier in 2016 and will be inaugurated at the beginning of 2018 to support the manufacturers and produce some more accompanying parts."
In 2016, Boeing signed a $1bn deal with Morocco that will create an ecosystem in conjunction with local suppliers, that will create 8,700 new jobs .
Daleen Hassan: "The aviation sector in Morocco is spreading its wings, with annual revenue growth at 17%. "But why is Moroccan aviation such an attractive sector? To get answers I am off Casablanca."
Ranked sixth in the top 10 aerospace cities in terms of cost-effectiveness, Casablanca is home to many international brands such as Safran, Thales, and Hexel Composite.
We visited Bombardier in the Midparc Casablanca Free Zone, an airplane assembly site. It has been operating here for the past four years and has plans to expand in Morocco.
"We are now a part of you call 'the ecosystem' in Morocco, says Stephen Orr, the Vice-President of Bombardier Morocco. The spread of companies who are coming it's becoming more and more diverse in terms of the things that they actually do, so I think that this is a good sign for the future.
"The emerging markets do offer another source of well-educated high-quality production, that you can pull on, and also that they give us the competitivity that we need and that our customers demand.
"They are demanding ever decreasing costs, for ever-increasing quality and that's aviation so I'm not sure you could do it without some of the emerging markets."
At the Aeronautics Metier Institute all manner of staff and students are being trained for a career in the aerospace sector.
This year around 1,400 Moroccans, will join one of 130 companies across the four aeronautical ecosystems. These are the: Assembly, Electrical Wiring Interconnection Systems (EWIS); Maintenance; Repair and Overhaul (MRO); and Engineering.
The Moroccan industrial group of aerospace, (GIMAS) has launched an innovation cluster, as it bids to integrate more 3D printing in the industry.
Karim Cheikh, the President of GIMAS, says, "Today, the sector employs more than eleven thousand people at various levels.
"Our challenges over the coming years are to install an engineering ecosystem, research and development, and very strong innovations."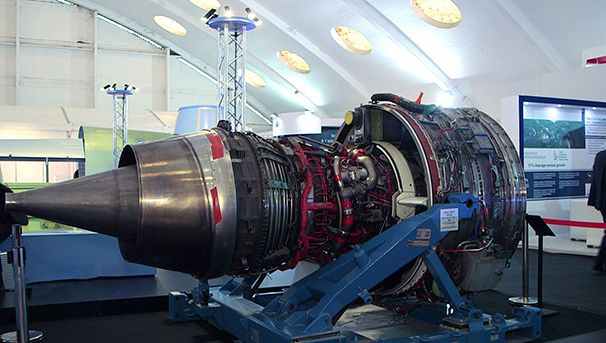 At the aerospace meetings, Casablanca focused on making the aviation sector a top priority of the Industrial Acceleration Plan. This is a project to develop new ecosystems that will double the number of employees in the country where the unemployment rate has reached 9.3 percent in the second quarter of 2017.Moulay Hafid El Alamy, Morocco's Minister of Industry, Trade, Investment and Digital Economy, said: "We launched two new ecosystems. First an engine ecosystem and another one for composite materials.
"It's estimated that by 2030, there will be a demand for 40,000 devices. That's just unheard of, and therefore the need to provide aircraft manufacturers with operational devices is getting larger.
"They have no choice but to go looking for competitive platforms, not to mention quality obviously; but we also need skilled engineers and human resources".
You might also like