International Sovereign Wealth Funds have been gathering in Astana to explore new frontiers and tap into more markets.
International Sovereign Wealth Funds have been gathering in Astana to explore new frontiers and tap into more markets. With the advent of the digital economy, Kazakhstan is seeking opportunities and facing new challenges.
The event, now in its 9th edition, brought together more than 200 participants from thirty different countries.
They discussed new approaches to risk management and trends in investment, mainly in the digital sector.
In a country where 65% of exports are linked to oil production, it's time to diversify, says the head of strategy at Samruk Kazyna, Kazakhstan's government-owned Sovereign Wealth Fund established in 2008.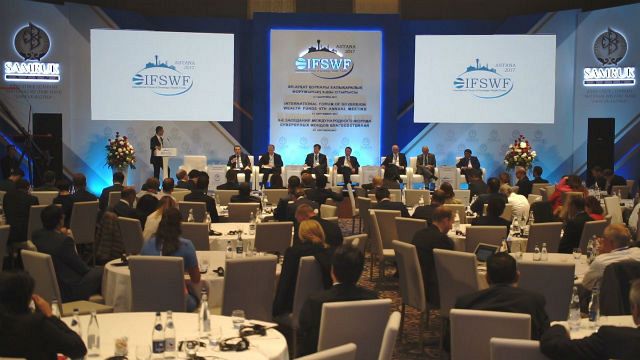 "The most important for us at the Fund has been diversification into the non-oil sectors of the economy," said Baljeet Kaur Grewal, Managing Director of Strategy at Samruk-Kazyna. "These include things like the green economy, green technology and solar paneling, for instance."
During the forum, Samruk Kazyna signed a preliminary agreement with General Electric, aimed at creating a sustainable digital ecosystem for the Fund's industrial companies, as well as for other potential businesses in Kazakhstan.
According to Deborah Sherry, General Manager at General Electrics Digital Europe, "Central Asia, and Kazakhstan in particular – being the largest economy in central Asia – is very well placed as a crossroads between Asia and Europe, between east and west. By leap-frogging advancement, by adopting these technologies early, I think you leap frog your growth."
Her thoughts were echoed by Yerzhan Tutkushev, co-Managing Director of Emerging Sectors at Samruk-Kazyna.
"We are looking for new sectors to develop, both infrastructure and the digital economy, but also agriculture. Infrastructure is relatively easy – you can find from many sources – but the people and the capabilities, that's something that really needs to be done very fast because this is a digital industry," he said.
Introducing different sectors to new technologies and digital know-how is a key priority for Astana. Many of Samruk Kazyna's portfolio companies, like Kazpost, are following the national Business Transformation Program.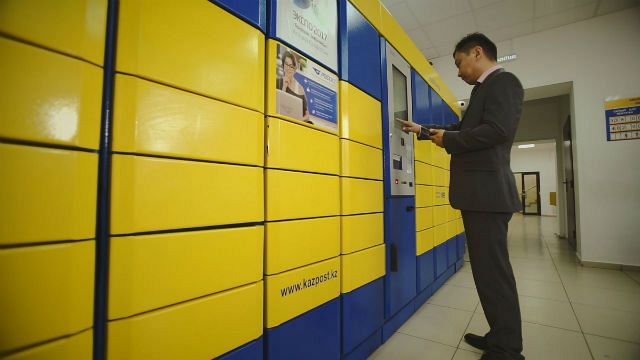 Askarbek Alshanbayev, Director of e-commerce at Kazpost explained: "Kazpost is a national postal operator in Kazakhstan. We provide financial, postal and logistics services. Let me show you what we do in Kazpost.
"Today, we use fully automated parcel sorting machines. Receiving parcels is very simple, it's fully automated and self-service, so people don't need to queue, they go and look for their parcels by themselves and just bring them to counter and check them out."
For major companies like Kazpost to successfully move into the digital age is key for Kazakhstan to meet its goal in becoming the innovation and high-tech leader on Central Asia's digital silk road.
You might also like