War in Ukraine: Russian forces begin offensive efforts, but attacks too small for breakthrough
Comments
By Euronews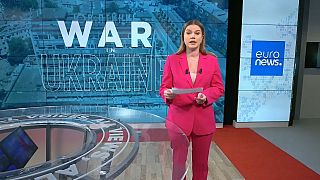 Russian forces continue to conduct ground attacks on the Svatove-Kreminna frontline, an area of ongoing military aggression in eastern Ukraine.
According to the UK defence ministry, Russian forces are making continuous offensive efforts, though Moscow's attacks are too small to achieve a significant breakthrough.
Moscow is likely aiming to reverse some of the gains Ukrainian forces made between September and November last year. And there is a real possibility that it aims to advance west to the Zherebets River.
Russian forces are also making tactical gains in the area around Bakhmut.
To learn more about the situation in Ukraine, watch Euronew's report by Sasha Vakulina in the video player above.