Six months of resilience amid devastation: The Ukraine war in pictures
Comments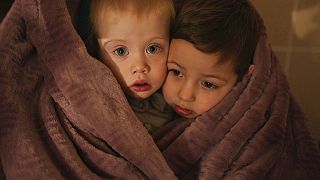 Copyright

Evgeniy Maloletka/Copyright 2022 The Associated Press. All rights reserved

-
During the six months of Russia's invasion of Ukraine, photographers from all over the world have captured reels of images which paint a moving, powerful and tragic picture of the conflict that has claimed thousands of lives. 
Some show life tragically cut short, while others reveal the anguish and terror faced by Ukrainian civilians caught up in a conflict they had no say in starting. 
There are glimpses of human courage and defiance against all the odds, and sometimes the shots portray lives that are on the brink of change, heading into the unknown. 
Above all, they are a record of how some 44 million Ukrainians have stood against an all-out invasion of their country in late February, showing resilience in the face of ever-present death.
These are some of the most profound images captured in the Ukraine war to mark the six-month anniversary of the conflict: