This week in pictures: France's transport chaos, COP25, Merkel's visit to Auschwitz, and more
Comments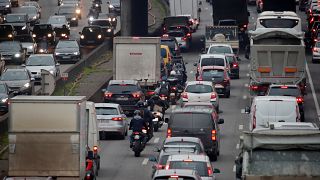 -
This week, a nationwide strike over pension reform by transport workers, teachers and other professionals brought France to a near standstill.
Meanwhile, more than 50 world leaders have gathered for the 2019 United Nations Climate Change (COP25) conference in Madrid. The event was moved to Spain's capital from Chile due to ongoing civil unrest in the country. The situation remains heated in Santiago.
In Poland, Angela Merkel visited the Auschwitz-Birkenau camp for the first time in her 14 years as chancellor.
Here's a look on this week in pictures: