Google does not have to remove links to sensitive personal data globally, EU's top court rules
Comments
By Euronews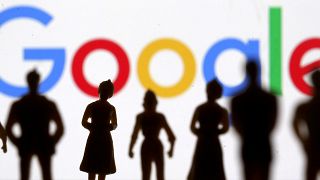 Google is not required to remove links to sensitive personal data globally, the EU's top court has ruled.
France's privacy watchdog CNIL had fined Google €100,000 in 2016 for refusing to de-list sensitive information from internet search results globally upon request, in what is called the "right to be forgotten".
But the tech giant appealed, leading to today's ruling at the European Court of Justice.
The ruling means Google will now only have to remove links to irrelevant material for people in Europe and not worldwide.
The right to be forgotten
The "right to be forgotten" was established following a landmark ruling in 2014 involving a Spanish citizen's claim against material about him found on Google searches.
It allows European citizens to ask search engines to remove links to irrelevant or outdated information about them, such as minor criminal offences. GDPR then came into effect in 2018, to tighten data protection regulations.
German MEP Patrick Breyer from Piratenpartei Deutschland told Euronews the case brought into question the "accessibility of knowledge and information on the internet".
Speaking before the judgment, Mr Breyer said a decision in favour of Google might "fracture the internet and raise more borders online" because users in Europe would be prevented from accessing search results that are available elsewhere.
Balancing user privacy and freedom of speech
The case against Google had raised concerns over clashes with freedom of speech rights in the United States, as well as other countries.
Cillian Kieran, the co-founder & CEO of Ethyca, a data privacy technology company, told Euronews that more needs to "inform people about what data is being collected on them".
"Consumers are under-educated about what their rights are, and sorely misunderstand the volume of data that is being collected".
Other experts have agreed that tech giants should provide more insight into how a user's data is being used, and give consumers an option to opt-out or remove themselves completely from any system.
"There needs to be a clear balance between user privacy and freedom of speech, and the right to accurate and correct information," said Cillian Kieran.