Registration deadlines for voting from abroad in European Parliament elections
Comments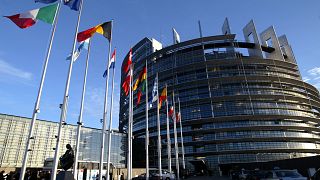 Copyright

European Union member states' flags flying in front of the EP in Strasbourg - REUTERS

-
The elections for the European Parliament will be held from May 23 until May 26 2019, with voters selecting 705 MEPs to serve for the next five years.
Those chosen will spend their time between European parliaments in Strasbourg and Brussels, tasked with passing EU laws and approving its budget, along with the European Council, which comprises the heads of state of each country.
MEPs also represent individual countries or regions but in parliament sit in transnational groups according to political ideology.
Citizens who live in their own countries are, in most cases, automatically eligible to vote. The only exceptions are for Ireland (where registration must be completed by May 9) and Cyprus (April 1).
However, those wanting to vote from another country need to declare this in advance. 
To vote, the registration deadlines vary. Take a look at the infographic below to find out more.
[This article was corrected on 15/03/2019 to show that registration dates only apply to citizens wishing to vote from another country than their own.]