Sugar prices to rise as global market swings into deficit - Reuters poll
Comments
By Reuters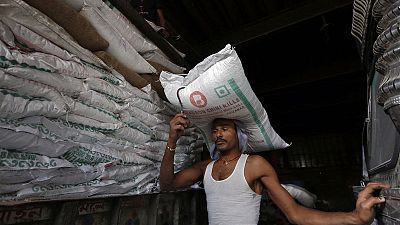 -
LONDON (Reuters) – World sugar prices are forecast to rise this year with the market swinging into deficit in the 2019/20 season, a Reuters survey of 10 analysts and traders showed on Monday.
Raw sugar prices were expected to end the year at 14.60 cents per lb, up 15 percent from Friday's close, according to the median forecast of responses.
The world sugar balance was seen switching to a deficit of 1.90 million tonnes in 2019/20 compared with a surplus of 2.55 million in 2018/19.
The shift was partly driven by a forecast fall in India's production to 29.50 million tonnes in 2019/20 from 32.00 million in 2018/19, according to the poll.
Respondents said potential exports from India, where stocks have been climbing, may limit the scope for a rise in prices while the relative profitability of sugar and ethanol production in Brazil would also have a major influence on prices.
Depressed sugar prices have led Brazilian companies to increase their capacity to produce ethanol, with many mills able to switch between using cane to produce either sugar or biofuel ethanol depending on which is more profitable.
The size of any deficit will also help determine the extent of any rebound with weather likely to play a key role.
"If it is predicted that 2019/20 will see a sizable global deficit – over 5 million tonnes – then prices could rally significantly. If the deficit is seen to be closer to flat or even a small surplus then any price rise will be very minimal," one respondent said.
White sugar prices were expected to end the year at $391.50 per tonne, up 17 percent from Friday's close.
Another respondent said the potential for a reduction in European Union beet sowings in 2019 could significantly tighten the white sugar market.
The sugar industry has been in turmoil since the European Union scrapped production and export quotas in 2017, prompting many producers to boost output just as sugar prices collapsed under pressure from large world stocks.
EU sugar companies are now responding to depressed prices by cutting back production.
"We think that the price of sugar this year will be supported by Brazil diverting its sugarcane harvest into ethanol production and reports that European farmers are switching from sugar beet into more profitable agriculturals," Capital Economics analyst Caroline Bain said.
"But a weaker Brazilian real and bumper crops in India ought to keep prices in check.
(Reporting by Nigel Hunt; editing by Emelia Sithole-Matarise)