How the 'Gilet Jaunes' movement is affecting small businesses
Comments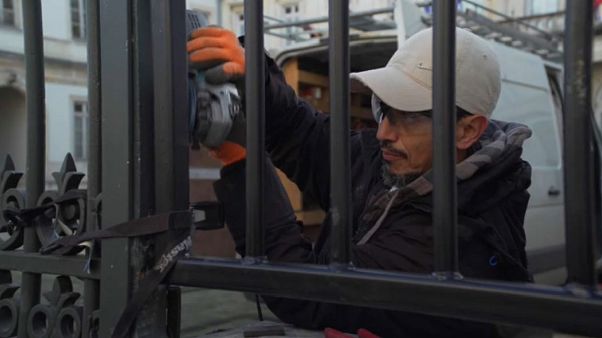 Five days later, the after effects of the 'Yellow Vest' protests are still visible in the streets.
In Bourg-en-Bresse in Eastern France, the fence in front of the police department was partially destroyed last Saturday, and most shopkeepers were forced to close up.
"It was not the same situation during the first Saturday of protest, everyone was very peaceful, we stayed open, we even offer something to drink to the people, there was no problem. But this situation of guerilla is unbelievable." Restaurateur Piero D'Agostino told Euronews.
The economic impact of the blockades and protests here is real and immediate.
Julien Scotti opened a florists shop in the commune just two years ago:
"Christmas and Mother's Day are the most important periods so if Christmas is not good, I do not know if we can survive early in the year," he said. As he loses precious business at a vital time of year, his support for the 'gilets jaunes' movement begins to dwindle.
"If we have to close because of that (the demonstrations), it's not the solution. It has gone too far."