EU's largest coking coal producer seeks growth through acquisitions
Comments
By Reuters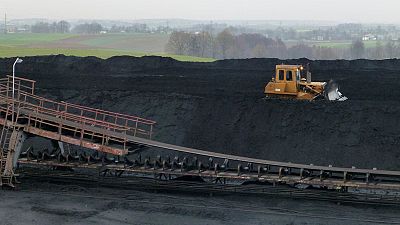 -
By Anna Koper and Barbara Lewis
JASTRZEBIE-ZDROJ, Poland (Reuters) – The European Union's largest coking coal producer JSW <JSW.WA> could increase output by between 2.5 and 3 million tonnes per year by acquiring assets, far exceeding its current plan to grow production to 18 million tonnes by 2030 from roughly 15 million now.
Poland's ambitions to invest in coal have stirred outrage at U.N. climate talks taking place in Katowice, around 50 kilometres from JSW's Silesian offices at Jastrzebie-Zdroj.
JSW, which is a sponsor of the talks, says coking coal, used in steel, is distinct from thermal coal for power generation, has a long future and is on the European Union's list of strategic minerals.
"The world has to tackle the increase of carbon dioxide emissions, but I do not see a chance the world can live without steel these days and there is not an easy solution to substitute steel and substitute coking coal," CEO Daniel Ozon told Reuters.
JSW, or Jastrzebska Spolka Weglowa, plans to increase overall output, although the relatively small share of thermal coal — currently 25 percent — would dwindle to 10 percent over time.
Reuters reported in September that JSW was considering a bid for control of Australia's Prairie Mining <PDZ.AX>, which owns coking coal assets that adjoin its mines.
In November, JSW confirmed its interest in the assets, which would help it make up for production lost after a methane explosion led to the death of five miners in May this year.
"We lost around half a million tonnes. We need to deliver to our clients," Ozon said. "With acquisition, we could grow by 2.5 to 3 million tonnes (per year)," he said.
For all forms of coal, funding is a major issue as international banks are increasingly unwilling to finance such projects in Europe, although they finance them in the developing world.
JSW has said it is seeking to develop technology with Chinese partners, which would make it eligible for funding from Chinese banks.
For a takeover of Prairie, which Ozon hopes to agree early next year, JSW says it can use its own funds.
Ozon also said the company was lowering emissions by investing in solar energy and converting methane, produced by coal mining and a potent greenhouse gas, into energy. That would also cut its fuel bills as Polish electricity costs rise rapidly, in part because of higher carbon prices.
($1 = 3.7608 zlotys)
(Editing by Kirsten Donovan)