Thousands of Belgians march against global warming
Comments
By Reuters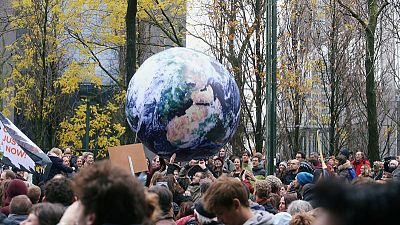 -
BRUSSELS (Reuters) – Thousands of people marched on Sunday in Brussels urging the Belgian government to respect its commitments on countering climate change as a United Nations conference on keeping global warming in check begins in Poland.
The demonstration in the centre of the Belgian capital took place two days after several hundreds people, inspired by France's "yellow vest" anti-tax movement, protested near the Belgian parliament against high fuel prices.
Demonstrators on Sunday called for "ambitious" climate policies to limit global warming to 1.5 degrees Celsius in line with goals set by the Paris Agreement in 2015.
Organisers of the "Claim The Climate" march urged more renewable energy, more cycling paths and cleaner air, through "a socially just transition".
The Brussels demonstration coincided with the beginning of a two-week U.N. summit on climate change in the Polish city of Katowice.
(Reporting by Francesco Guarascio and Christian Levaux; Editing by Toby Chopra)