Watch live: Parliamentarians criticise Zuckerberg's no-show at Facebook hearing
Comments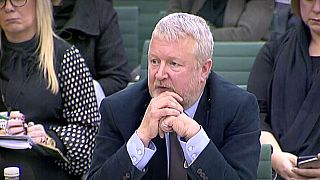 An international committee on disinformation and 'fake news' is questioning Facebook in the UK parliament, where the absence of the company's CEO, Mark Zuckerberg, is notable.
A seat was left vacant alongside Facebook's vice president of policy solutions, Richard Allan, who is fielding questions from the representatives.
Twenty-four official representatives from nine countries are questioning Allan, who was asked about Zuckerberg's absence.
Canadian lawmaker Charlie Angus said: "We've never seen anything quite like Facebook, where, while we were playing on our phones and apps, our democratic institutions... seem to have been upended by frat-boy billionaires from California".
"So, Mr Zuckerburg's decision not to appear here in Westminster to me speaks volumes".
Allen told parliamentarians that he was "not going to disagree with you that we've damaged public trust in some of the actions we've taken".
Regulators are investigating the company's practices amid election interference in the 2016 Brexit vote and US elections, with Zuckerburg appearing in front of the Senate judiciary committee earlier this year.