South Korean Kim Jong Yang elected new head of Interpol
Comments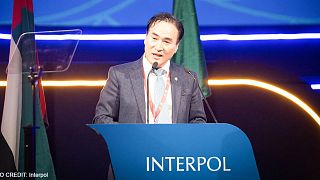 -
South Korean Kim Jong Yang has been elected as the new head of Interpol.
Russian Alexander Prokopchuk had been the frontrunner to be elected as the next head of The International Criminal Police Organisation based in Lyon.
Four U.S. senators had issued a statement urging President Donald Trump to oppose Prokopchuk's candidacy.
They accused Russia of abusing Interpol to settle scores and harass dissidents by issuing warrants, known as red notices, for their arrest - and said the election of Prokopchuk would have allowed them to step up such abuse.
Russian dissident and former oil tycoon Mikhail Khodorkovsky and Kremlin critic Bill Browder had also warned against electing him and said it would make it easier for the Kremlin to manipulate Interpol.
Politicians in countries such as Lithuania and Ukraine had also called on their governments to quit Interpol if Prokopchuk was elected, whilst Britain had continued to back the newly elected South Korean.
The Kremlin said on Tuesday that opposition to Prokopchuk's candidacy by US senators had amounted to election meddling.
As Interpol's new president, Kim Jong Yang replaces incumbent Meng Hongwei who went missing in October.
China later said it had detained him in connection with a bribery probe.
Jong Yang had been acting head in the interim.