State of emergency as more quakes strike Greek island
Comments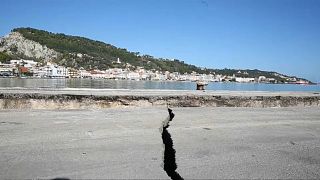 Greek authorities have declared a state of emergency on the island of Zakynthos after two earthquakes struck within seven minutes of each other on Sunday morning. The area has seen a sharp spike in seismic activity in recent days according to the Athens Geodynamic Insitute.
Both tremors happened just after five o'clock in the morning, the first 78km south of the island and the second a few minutes later 59km to the southwest
Zakynthos was hit with a 6.4 earthquake in late October, causing some damage but no loss of life, and has been hit with dozens of strong aftershocks since. A series of quakes in August 1953 killed more and 450 people and flattened lots of houses on the island.