Popstar Taylor Swift breaks political silence, endorses Democrats ahead of US Midterms
Comments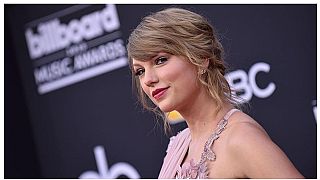 Popstar Taylor Swift broke her political silence to endorse two Democratic candidates for the upcoming US Midterm elections.
The Pennsylvania native said that although she has been "reluctant" to voice her political views, she felt compelled to speak publically "due to several events in my life and in the world in the past two years".
Swift, who spent significant time in Nashville, Tennesse, to pursue her music career, took to Instagram to support Tennessee hopefuls Phil Bredesen for US Senate and Jim Cooper for the House of Representatives.
Swift heavily criticised Republican Marsha Blackburn and noted her voting record, saying that it "terrifies" her. The 28-year-old award-winning artist pointed out that Blackburn voted against equal pay for women and against the Reauthorization of the Violence Against Women Act, which "attempts to protect women from domestic violence, stalking, and date rape".
The singer did not mention Bredesen's endorsement of Supreme Court Justice Brett Kavanaugh who was embroiled in a sexual assault scandal on the Senate floor when psychologist Dr Christine Blasey Ford testified that Kavanaugh had assaulted her 36 years previously when the pair were in high school.
In her lengthy statement, Swift said: "I always have and always will cast my vote based on which candidate will protect and fight for the human rights I believe we all deserve in this country."
Bredesen and Blackburn are vying for the Senate seat currently held by retiring Republican Bob Corker. An NBC poll released last month suggests that the race will be a close one, with Bredesen having a slight edge over Blackburn. However, the lead was within the polling margin of error.
Bredesen, former Governor of Tennessee, thanked Swift via Twitter for her support.
Swift previously appeared on the cover of Time Magazine among others who were coined the "Silence Breakers" for speaking out about sexual assault. The women were hailed Time 2017 "Person of the Year," an accreditation held by Donald Trump in 2016 upon being elected US President and German Chancellor Angela Merkle in 2016.
In 2013, prior to the watershed moment where throngs of accusers came forward against Harvey Weinstein with rape and sexual assault allegations, Swift said that DJ David Mueller had groped her following an interview when the pair were posing for a photo. Mueller sued the star for defamation, with Swift countersuing for $1 and winning the case.