Dancing in the street for Lyon Biennale
Comments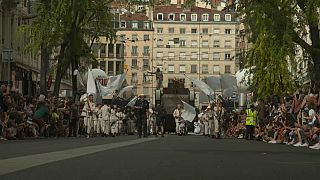 Around 250,000 people turned out to watch the 18th edition of Lyon's Biennale de la Danse parade.
5,000 local dancers gathered for the event, of which this year's theme is 'peace'.
The street parade is one of the highlights of the festival, which runs until the end of the month.