Here are the companies most responsible for global warming: Study
Comments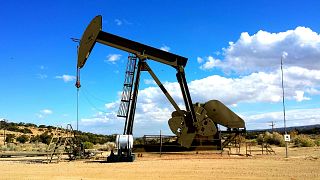 Scientists estimate that emissions from just 90 companies contributed for nearly 50% of the rise in global mean surface temperature since the end of the Industrial Revolution.
According to a paper published in the Climate Change academic journal in September 2017 emissions traced to these 90 carbon producers contributed approximately "42-50% of the rise in global mean temperature" over the 1880-2010 period.
They also massively contributed to the observed rise in atmospheric CO2 — whose increase is responsible for global warming — and to the rise of global sea level, according to the paper.
Eighty-three of those companies produce coal, oil and natural gas, while the remaining 7 are cement manufacturers.
The research also highlighted that seven investor-owned and seven majority state-owned companies were consistently among the top 20 largest individual company contributors.
American oil giant Chevron was found to have been the biggest individal company contributor to the rise in global mean surface temperature, followed by Saudi Arabia's Saudi Aramco and Russia's Gazprom.
Three other American companies make the cut — ConocoPhillips, Consol Energy and Peabody Energy — as do two British companies, BP and the British Coal Corporation.
Dutch company Royal Dutch Shell, France's Total and Australia's BHP Billiton make up the other Western companies.
In the Middle East and North Africa, the National Iranian Oil Company, Kuwait Petroleum Corp., Algeria's Sonatrach and the UAE's Abu Dhabi joined Saudi Aramco.
PetroChina and Coal India in Asia as well as Petroleos de Mexicanos and Petroleos de Venezuela in Latin American round up the top 20.
The authors behind the study highlighted how policymakers are now considering whether fossil fuel producers should bear some responsibility for climate damages traceable to their emissions.
The study, they said, demonstrates that "emissions traced to major carbon producers is quantifiable and substantial" as is their link to key indicators of human impact on the global environment including global mean surface temperature and global sea level.
"These factors coupled with ethical, legal, and historical considerations may further inform discussions about carbon producer responsibilities to contribute to limiting climate change through investment in mitigation, support for adaptation, and compensation for climate damages," they concluded.