Flying taxis could soon be the next best thing
Comments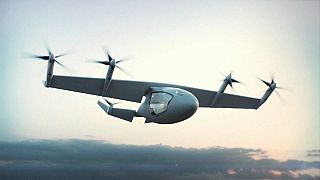 When we hail a cab, we could soon be flying home in one of these!
Rolls-Royce are developing hybrid electric flying taxi's.
They're capable of performing vertical take offs and landings and we could see them as soon as the 2020's.
Director of Electrical, Rolls-Royce Rob Watson says, "We're very confident when we talk about travelling at 250 miles an hour for 500 miles that that's all within our gift. So, I think the infrastructure is less challenging, there are still some issues to overcome around airspace management and certification, but I think there's plenty of signs that governments are focused on that and I'm confident they'll enable this market and the technology will be ready."
This design could be used for personal and public transport, logistics and military situations.
The plans were unveiled at the Farnborough International Airshow which opens to the public on the 21-22 July.