Britain's economy enjoys boost in May
Comments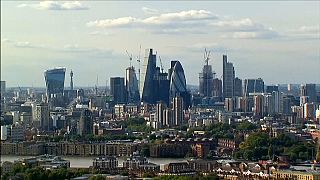 It's been revealed Britain's economy picked up speed in May after slowing in early 2018.
According to the Office for National Statistics, growth mostly came from the dominant services sector while factory output disappointed.
May capped the weakest three months for British factories since December 2012.
Official figures show the world's fifth biggest economy grew by 0.3% in May from April, the strongest performance since November and up from growth of 0.2% a month earlier.
Britain's GDP had slowed during the winter months, with concerns over whether this was linked with Britain's looming exit from the EU.
But it's thought the good weather and spending around the Royal Wedding in May has helped to boost the economy.
A British Retail Consortium survey earlier on Tuesday also showed a boost to sales from the football World Cup.