Novichok could have been carried in lipstick tube, says scientist who worked on nerve agent
Comments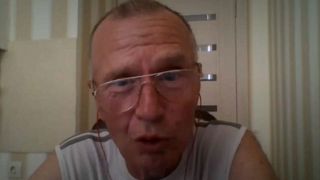 A deadly nerve agent linked to the poisoning of four people in southern England could have been carried inside a lipstick tube-like container before being planted, a Russian scientist who developed the substance told Euronews.
Vladimir Uglev, 72, took a leading role in developing A-234, a strain of the Novichok family of agents believed to have been used to poison former Russian spy Sergei Skripal and his daughter Yulia in Salisbury earlier this year.
Like British police, Uglev said he believes the same substance poisoned British couple Dawn Sturgess, 44, and Charlie Rowley, 45, in Wiltshire.
Sturgess died in hospital on Sunday.
Uglev told Euronews that the batch of A-234 must have been handled by "professionals in a proper professional setting" before being planted.
"For poisoning to occur, you need 2-3 milligrams. Think about that - a drop of water from a pipet is 30 milligrams," he said.
Having handled the substance extensively himself, Uglev theorised about how it could have been transported and delivered.
"You make a tube, like that of a lipstick, from some tough plastic material. Another smaller tube is filled with the substance and sealed hermetically. Then it's placed within the lipstick tube, sealed, and that's it," he said.
"Once you get there, you take out the tube, and just in case put on leather gloves, then you apply it to the given surface."
Uglev said to be poisoned by the substance, "you either need to touch it, sniff it or taste it."
The perpetrator "could hold his breath during application, it's a one-second process," he explained.
Police in England have said the latest pair became critically ill after handling a contaminated item near the site of the March attack on the Skripals.
Uglev noted that if someone found the container and smelled it, it would take "just three or four sniffs...for if not a deadly dose then an extremely dangerous one."
When asked how the Skripals survived the poisoning, he said they were "lucky", and had likely been exposed to only a small amount of the agent.
As police in England continue to search for the "contaminated item" that poisoned the four, Uglev warned that the substance could remain there indefinitely.
"The substance is very stable. It can be washed away by rain, it can evaporate under the sun. But it won't decompose," he said.
A police investigation into the poisoning is underway. At the time of writing, police did not say how the nerve agent was transported.
British Home Secretary Sajid Javid has accused Russia of using the UK as a "dumping ground" for poison and called on Russia to explain "exactly what has gone on" following the Wiltshire incident.
Russia has repeatedly denied involvement.