Moldovan tycoon criticises court action he's accused of instigating
Comments
By Reuters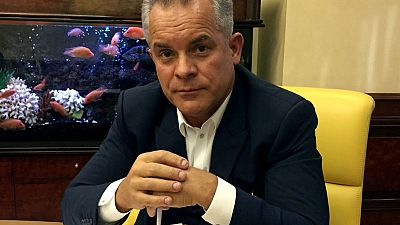 CHISINAU (Reuters) – A Moldovan politician and businessman accused of instigating a court action to void the result of the Chisinau mayoral election said on Tuesday the court's decision set a dangerous precedent but advised against overturning it.
The capital has been rocked by daily protests, including on Monday, when the Supreme Court upheld a June 19 decision overturning the victory of pro-transparency candidate Andrei Nastase because of unspecified violations.
Nastase says the ruling was done at the bidding of Vlad Plahotniuc, the Democratic Party leader and powerful businessman, whom many Moldovans say has excessive influence over the government, police and media.
In his first public comment on the scandal, Plahotniuc criticised the courts' decision.
"The decision not to recognise the election is extremely dangerous, since it cannot be ruled out that the situation could be repeated at the upcoming parliamentary election," he told the Moldovan online newspaper Timpul, referring to a vote in October.
But he advised against attempting to overturn the ruling: "Asking the government to solve the problem by participating in the administration of justice would be just as dangerous and unfair."
Nastase, a former prosecutor who has led a movement demanding greater transparency and accountability, won 52.5 percent of the votes in the June 3 election.
His supporters have staged daily protests against the court decisions, including a gathering of several thousand in Chisinau on Sunday.
The cancelling of Nastase's win has drawn sharp rebukes from the United States and the European Union. In comments on Monday, the U.S. Embassy in Moldova said it was important for elections to comply with international norms.
"Judicial independence is a key democratic principle, and today's ruling has reinforced the public's perception of political interference in the judiciary," it said.
The case has brought more political turmoil for a country that plunged into crisis following a $1 billion banking fraud in 2015, enduring successive government collapses and frequent conflict between the president and the government.
Plahotniuc, who is president of Moldova's ruling Democratic Party, has previously said negative perceptions about him were caused by lies spread by his opponents after he entered politics.
(Reporting by Alexander Tanas, writing by Alessandra Prentice, editing by Larry King)