Samsung faces $540m bill after being found guilty of copying Iphone
Comments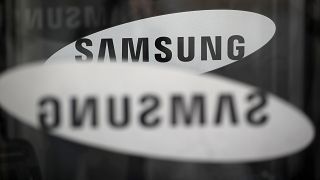 Samsung have been ordered to pay Apple nearly $540m compensation after being found guilty by a Californian court of copying the Iphone.
The Korean smartphone manufacturer said it's considering appealing against the jury award.
The case began seven years ago. Apple had been seeking a billion dollars in damages - saying they wanted to defend the work and creativity of their employees.
Other targets of Apple litigation such as the chipmaker Qualcomm are believed to be using the case as a benchmark before deciding whether or not to settle out of court.