Facebook: 87 million users possibly affected by Cambridge Analytica scandal
Comments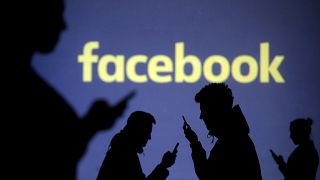 Facebook said on Wednesday that the personal information of up to 87 million users may have been improperly shared with political consultancy Cambridge Analytica, up from a previous news media estimate of more than 50 million.
Facebook Chief Technology Officer Mike Schroepfer shared the higher number as part of a corporate blog post about steps the company was taking to restrict the personal data available to third-party app developers.
Most of the 87 million people were in the United States, Schroepfer wrote in the blog post. The world's largest social media company has been hammered by investors and faces anger from users, advertisers and lawmakers after a series of scandals about fake news stories, election-meddling and privacy.
Last month, Facebook acknowledged that personal information about millions of users wrongly ended up in the hands of Cambridge Analytica, which worked on U.S. President Donald Trump's 2016 campaign.