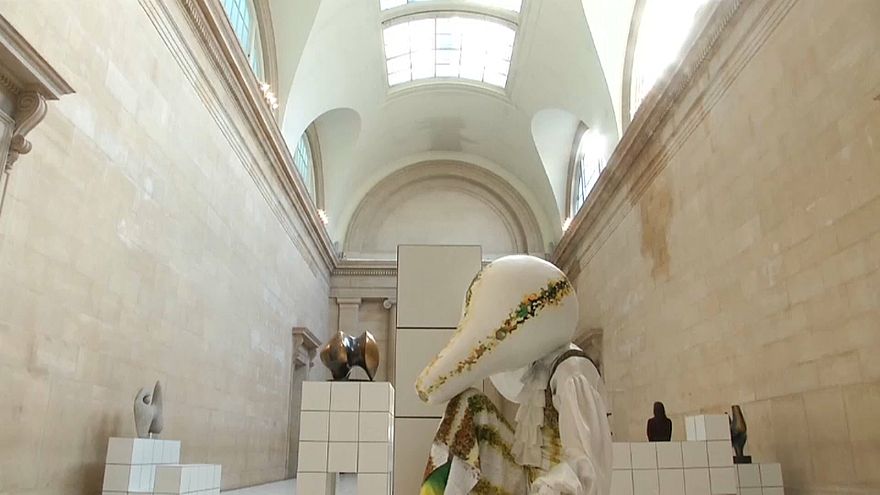 The Squash: Art with a pumpkin-flavour at Tate Britain
Lovers of classical art, take a deep breath!
More than 7,000 white tiles and performers dressed as pumpkins are at the heart of a bold new installation, that has just opened at Tate Britain in London.
Called The Squash, it is the work of Turner Prize nominee Anthea Hamilton.